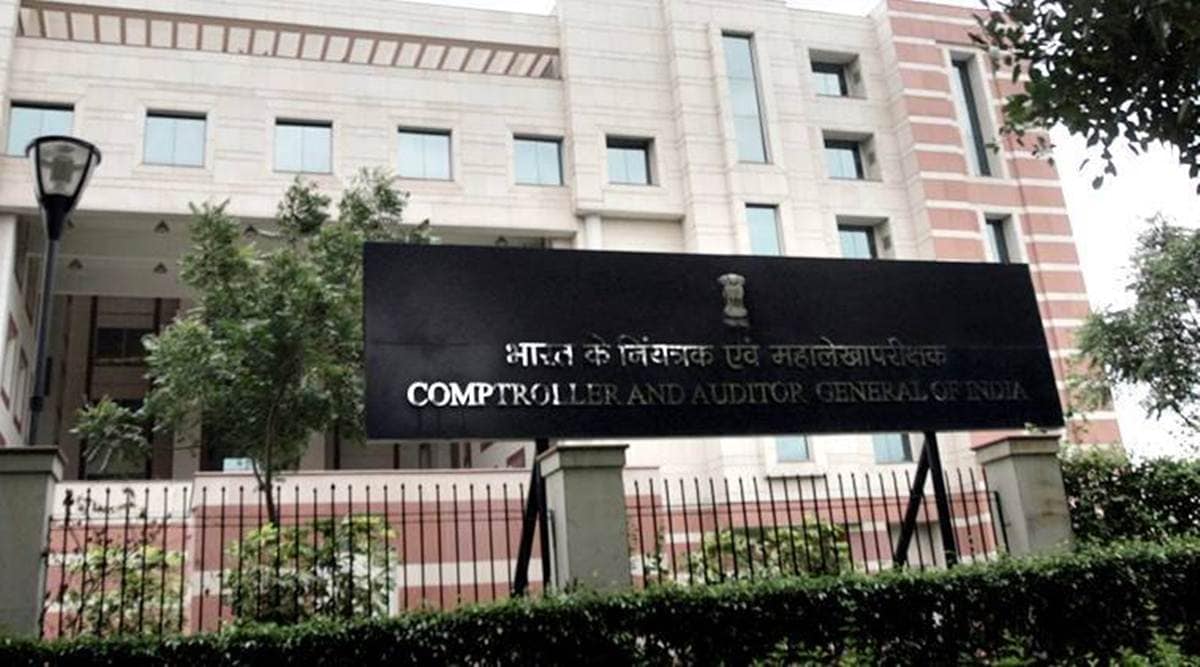 CAG: Transfer of central funds to Gujarat branches up 350% since 2015
The amount of funds transferred directly from the Center to various implementing agencies in Gujarat, including private trusts, academic institutions and individuals, which was not reflected in the state's annual financial accounts, has increased by 350% since. 2015, noted the Controller and Auditor General. of India (CAG).
In the state finance audit report tabled Tuesday in the Gujarat Assembly, the CAG noted: "As of April 1, 2014, the government of India has decided to release all aid for centrally sponsored programs and additional central aid to state governments. In Gujarat, however, the transfer of central funds directly to state executing agencies continued even in 2019-2020. "
The amount of funds transferred directly from the central government increased by more than 350% to Rs 11,659 crore in 2019-2020, from Rs 2,542 crore in 2015-16, CAG said.
The report also noted how large funds were also disbursed directly by the Indian government to private sector companies (Rs 837 crore), private academic institutions (Rs 17 crore), trusts (Rs 79 crore), registered companies. NGOs (Rs 18.35 crore) and individuals (Rs 1.56 crore) in 2019-2020.
"The central government transferred funds directly to state executing agencies… for various projects and programs in the social and economic sectors. As these funds were not channeled through the state budget / state treasury system, the annual financial accounts did not capture the flows of these funds. Thus, to this extent, state revenue and expenditure as well as other fiscal variables and parameters that result from it, do not present a complete picture, "observed the CAG.
Some of the programs where major central fund transfers took place directly during 2019-2020 include Rs 3,133 crore transferred under Pradhan Mantri Kisan Samman Nidhi, where farmers receive minimum income support of Rs 6,000 per year, and Rs 1,667 crore given to Metro-link Express for Gandhinagar and Ahmedabad, now known as Gujarat Metro Rail Corporation, which is a 50/50 joint venture between state and central governments that implements metro projects in Ahmedabad and Surat.
Funds to the tune of Rs 593 crore have been transferred directly to the Mahatma Gandhi National Rural Employment Guarantee Scheme which guarantees 100 days of employment to rural households in one year, Rs 182 crore for members of parliament's local development program and Rs 97 crore for Pradhan Mantri Matru Vandana Yojana, a maternity allowance program.
Among Gujarat's implementing agencies that received the bulk of funds directly from the Center in 2019-2020 were state government institutions (Rs 3,406 crore), government power units of the State (Rs 3,389 crore), central government institutions (Rs 1,826 crore) and government and autonomous registered companies (Rs 1,069 crore).
Regarding these direct fund transfers by the GoI, Professor YK Alagh, renowned economist and professor emeritus at the Sardar Patel Institute for Economic and Social Research based in Ahmedabad, said, "The Center has the right to implements a central project in a state. However, there are gray areas when it comes to commercial projects like a metro where there are both pro and con arguments. Direct benefit transfers are a more serious problem where money is allocated to individuals based on certain criteria and the most deserving end up being deprived for not necessarily having all of these criteria.