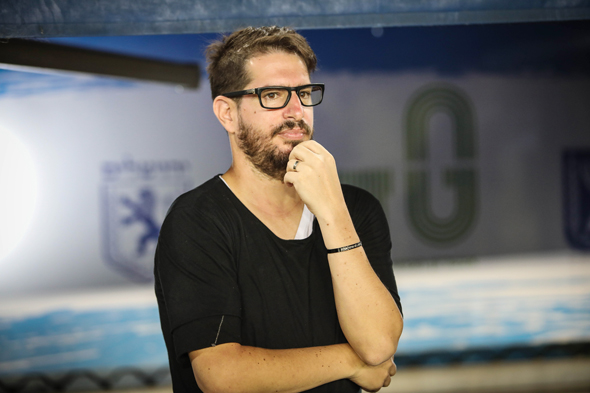 Crypto entrepreneur Hogeg sued by his former foreign exchange firm invest.com
Exclusive
Invest Dot Com (Israel), which was previously controlled by Hogeg but is currently undergoing liquidation proceedings, claims that Hogeg still controls its parent company, IDC Investdotcom Holdings, which is registered in Cyprus, and that it owes nearly $ 2 million
Lital Dobrovitsky 17:2309.01.22
Invest Dot Com (Israel), a company that previously operated a forex and cryptocurrency platform and once owned by crypto entrepreneur Moshe Hogeg, has filed a creditor claim against its parent company, IDC Investdotcom Holdings , registered in Cyprus, and which it claims to still be controlled by Hogeg.

According to a file filed with the Tel Aviv District Court last week, Invest Dot Com (Israel) is a creditor of its parent company and owes 6.1 million shekels (about $ 1.96 million) for services that 'he supplied to his parent company.

Moshe Hogeg. Photo: Oz Mualem

IDC Investdotcom is a holding company which, according to court records, controls several companies in the cryptocurrency industry. It is also claimed that Invest Dot Com (Israel) provided him with development, management and administration services.

"The person who effectively managed, initiated and controlled the assets and activities of IDC Cyprus and Invest Dot Dom (Israel) is Moshe Hogeg. Hogeg is registered as a director at Invest Dot Com. In addition, he was also a director and chairman of the board of IDC Cyprus. However, as part of Hogeg's attempts to avoid liquidation proceedings against IDC Cyprus in the past, Hogeg has revoked his official registration as a director and chairman of IDC Cyprus. However, even after having formally canceled its registration, Hogeg remains a director and effective controlling owner of IDC Cyprus, representing it and managing its business. Hogeg's stakes in IDC Cyprus are held by the venture capital fund Singulariteam.

Hogeg is currently under house arrest after spending 29 days behind bars in November and December on suspicion of fraud, money laundering and sex offenses. Hogeg, who also owns Beitar Jerusalem Football Club, denies any wrongdoing.

Hogeg has been sued several times over the past few years in connection with his various crypto efforts. Last year, Roee Bruchiel, who claims to be Hogeg's childhood friend and was his personal assistant, and Eren Okashi, who was an accountant at Singulariteam, filed a lawsuit against Hogeg in the Tel Aviv District Court, suing Hogeg along with several other businessmen for NIS 18 million ($ 5.5 million).

The lawsuit claimed that the defendants founded several companies that later became inactive shell companies in order to raise hundreds of millions of dollars in funds under false pretenses. After each round of table, the defendants completely emptied the companies' coffers and left them without significant activity.

In addition, the complainants claimed that the Singulariteam fund was used as a platform to raise funds from private and public investors to set up various business ventures and that between 2017 and 2018 the majority of the fund companies were in the cryptocurrency industry.

Hogeg has vehemently denied the allegations and the case is ongoing.