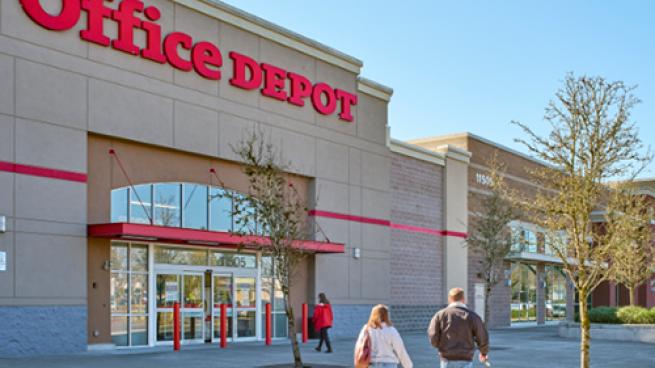 Office Depot's parent company sells CompuCom
The ODP Corp. finalized the sale of its IT services subsidiary.
The parent company of Office Depot and Office Max has sold its subsidiary CompuCom Systems to a subsidiary of Variant Equity in a transaction valued at $ 305 million. The deal consists of a mix of cash, an interest-bearing promissory note and a possible future earn-out, ODP said. ODP announced in January 2021 that it plans to sell CompuCom, which it acquired in 2017.
In a plan unveiled in May 2021, ODP is in the process of splitting into two companies, with the move due to be completed in the first half of this year. The two companies will be made up of ODP and its operating company, which will be renamed ODP Business Solutions and will be a B2B business solutions provider, and Office Depot, which will include approximately 1,100 Office Depot and OfficeMax stores, as well as an e-commerce website. The split is seen as paving the way for Office Depot will be bought by its rival Staples.
[Read More: Staples still wants to acquire Office Depot]
"This action represents an important step in the further alignment of our business model and resources with our core strategy," said Anthony Scaglione, CFO of ODP Corp. "By strengthening our primary focus and leveraging our B2B assets and our digital commerce platform, we are in an excellent position to maximize returns for our shareholders.
The company also said its board of directors authorized a $ 200 million increase in its existing stock repurchase plan from $ 450 million to $ 650 million. With the increase in authorization, ODP will have approximately $ 342 million available for additional share buybacks until June 30, 2022, after the completion of the ASR plan. The share buyback program can be modified, extended, suspended or interrupted at any time.
"We are delighted to take this important step for our future and the increase in our authorization to repurchase shares," added Scaglione. "We look forward to providing additional details on our year-end earnings conference call. "