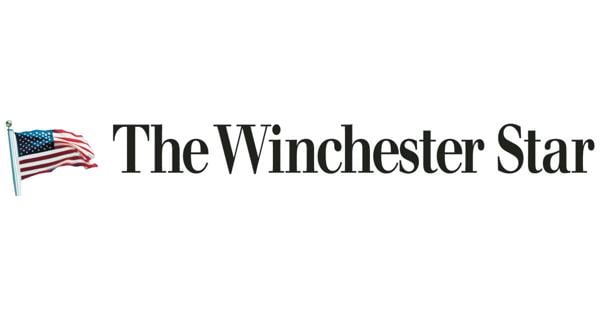 Schools and Public Safety Receive Support at Frederick County Budget Public Hearing | Winchester Star
WINCHESTER — Nearly 30 people spoke at a public hearing Wednesday night on the Frederick County Board of Supervisors' proposed budget for fiscal year 2023.
The announced budget is $557 million. However, since there is overlap between various funds, the actual amount proposed to be spent is $425,572,905, an increase of $54.3 million from the current budget of $371,235,492. dollars. No property tax increase is included in the FY 23 draft budget. But it requires a 5% cost of living adjustment for county government staff, an outlay of $4.5 million.
County Administrator Michael Bollhoefer said of the approximately $425.8 million budget, 63% ($270 million) is for Frederick County Public Schools, 17% is for public safety. and 20% funds all other departments – including public works, regional landfill, parks and recreation and Winchester Regional Airport.
The largest items in the proposed budget are $232.5 million for the general operating fund – an increase of $22.8 million from the current $209.7 million – and $219.5 million for the school operating fund, which represents an increase of $24.6 million from the current $194.97 million.
Lord Fairfax Health District Administrator Leigh Ann Sweeney urged supervisors to give the local health department more than the $436,439 the department has received in recent years. She said the last fiscal year had been "very difficult" for the local health department due to challenges posed by the COVID-19 pandemic and difficulties in retaining and compensating staff.
On behalf of the Northern Virginia Chapter of the Virginia Police Benevolent Association, Bryan Smith recommended supervisors provide a 5% COLA.
"For too long, the Frederick County public safety sector has lagged in recruiting and retaining qualified applicants," Smith said. "Frederick County has been a training ground for agencies around it and that's because employees can get paid a lot more in jurisdictions not too far from here to do the exact same job. ."
John Wright, president of the Frederick County Professional Firefighters Association, urged supervisors to make public safety a "top priority" when developing the budget. He said the county had a record number of EMS transports, motor vehicle accidents, structure fires and other fire-related responses in 2021. He encouraged the council to fund the eight positions of fire and rescue services requested by County Fire Chief Steven Majchrzak.
"The current daily staffing is insufficient to meet the increased demand," Wright said. "Additionally, current staffing levels did not meet industry standards set by the National Fire Protection Agency and pose a significant threat to public safety and the safety of your firefighters."
Many parents and people affiliated with Frederick County Public Schools have urged supervisors to fully fund the school division budget. In previous meetings, some supervisors floated the idea of ​​cutting the school budget after accusing school officials of not providing enough financial transparency in their budget proposals. Back Creek District Supervisor Shawn Graber had suggested cutting the school's budget by $60 million.
"Recent threats from some council members to cut school funding are detrimental to our community and go completely against the idea that we are stronger when we support each other," said Kristen Hepner , a resident of the District of Shawnee. "Cuts of $60 million would be disastrous and threaten our most vulnerable – our children. Please explain how you expect to see improvement in schools as your cuts would result in larger class sizes, fewer electives and after-school programs, more behavioral issues and overcrowded halls, and a loss of public funds ? »
Hepner accused some supervisors of holding children's education "hostage" and said they were threatening the future of the community.
"How can you vote in good conscience to jeopardize the education of the approximately 14,000 public school students in Frederick County? We can all agree that there is no place for politics in public education," Hepner said. "Just as we expect our teachers to keep their politics out of the classroom, I encourage you to keep your petty politics out of this decision-making."
Several people criticized supervisors for suggesting that some county funds be diverted to fund alternatives to public education such as homeschooling and private schools. They said most families — especially low-income or single-parent families — can't make homeschooling work and need free public education.
Back Creek District resident Sonia Marfatia-Goode said FCPS Superintendent David Sovine provided a "needs-based budget" and argued that he knows better than supervisors what is best. for the school division.
But Red Bud District resident Steven Cuthrell urged supervisors to bring "choice to the county" in education and said Mountain View Christian Academy could be expanded.
"In this world, no two families are the same," Cuthrell said. "And as such, our needs will vary. The idea of ​​having a school system for all families is just not practical, whether it's religious beliefs, moral beliefs, academic standards, gender identity support, or even just disagreements with various administrators about their schools. The fact remains that no school can meet all of these goals for all families.
Opequon District resident Amy Williams said she opposes the use of taxpayer dollars to fund non-public education choices, saying private schools are not required to certify teachers or offer classes for special needs.
"Mountain View can do it, but not all of them are needed for it," Williams said. "So why are we giving public taxpayers' money to schools that don't provide opportunities for all of our students? This also means students with disabilities.
Also at the meeting, Graber again denied saying the word "sh**head" to school board member Brian Hester during a March 10 joint meeting of the two boards. Instead, Graber claims he said "what a jerk."
At the March 10 meeting, which revolved around the school budget, Graber and Hester had some tense exchanges. Graber questioned school officials on many budget-related issues, and Hester frequently intervened. At one point Graber became frustrated and said something inaudible. Minutes later, school board member Ellen White said the session needed to be called to order because Graber had uttered a profanity at Hester. At that point, Graber left the meeting abruptly. Hester said afterwards that Graber "definitely" said "shhead" when looking at him.
On Wednesday night, Graber replayed video segments from the joint work session and repeatedly underlined when Hester interrupted him. Finally, regarding the part of the video where he said something inaudible, a few members of the public laughed and shouted, "We saw it," before Supervisory Board Chairman Charles DeHaven Jr. ., silence them by shouting, "That's enough!
After Graber finished playing the video, he said he wanted to clarify what he said.
"I said 'what a jerk.' What a jerk for someone to interrupt someone 16 times while they're talking," Graber said. "That's totally inappropriate. It's rude. It's sneaky. And I don't think anyone appreciates being interrupted 16 times in a conversation period while someone else is speaking.
Opequon District Supervisor Bob Wells was the last board member to speak at the meeting and told the audience that he supports the school's budget.
"I want to say, so you know where I stand on these issues," Wells said. "And that is that I support the budget as announced in the newspaper. And I support the school board's request for full funding for Frederick County Public Schools.
Supervisors must vote on the budget on April 13.