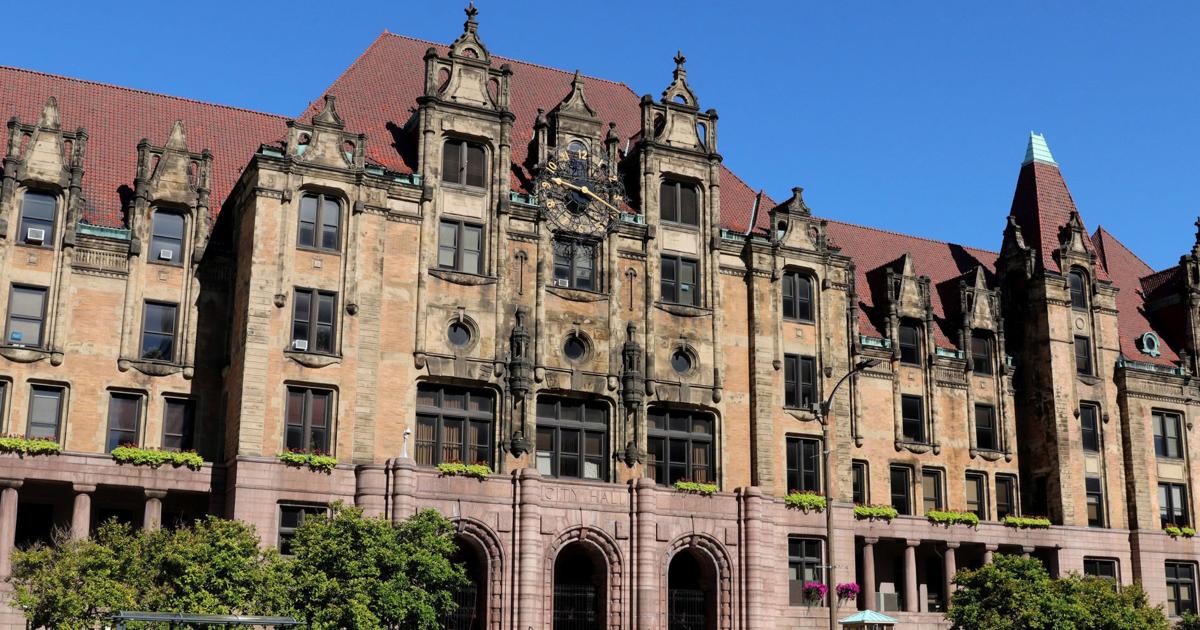 St. Louis aldermen approve $87 million in capital projects, mostly funded by federal pandemic assistance | Politics
ST. LOUIS — The board of aldermen on Friday advanced an $87 million capital improvement program, mostly funded by federal pandemic relief.
Council voted 26-1 to give preliminary approval to the bill, which is largely based on recommendations from an ongoing city committee that deals with capital needs.
"Public safety and the safety of people is an important part" of the package, said the sponsor, the alderman of the 16th district, Tom Oldenburg.
The plan includes a wide range of projects, including the paving of four major city streets; repair and replace bridges; buy new police cars, fire engines and ambulances; and modernize city buildings.
There's also money to help fund renovations to the main downtown jail, new LED streetlights in areas that don't already have them, recreation center renovations, and new amenities for various organizations.
The $87 million measure includes $69.5 million in US federal Rescue Plan Act money and the rest of the city's regular funding.
"ARPA funds save the day here" to meet many of the city's critical capital needs, Oldenburg said.
The bill, which needs another Alderman vote before being sent to Mayor Tishaura O. Jones, would be the third appropriation of ARPA funds to come to the city.
The measure must also be approved by the city's top taxing body, the Board of Estimate and Allocation, made up of Jones, Comptroller Darlene Green and Aldermanic Chairman Lewis Reed.
The first allocation, about $17 million, was included in the city's regular budget last June to cover pandemic-related deficits in the current fiscal year.
Then $122 million in ARPA funds for various pandemic-related programs were signed into law last summer.
Aldermen Sharon Tyus, 1st Ward, who voted present on the bill, and Jeffrey Boyd, 22nd Ward, who voted in favor, expressed concern that the measure does not include a large injection of funds for economic development in historically troubled areas of northern St. Louis.
Tyus alleged that two white mayors — Francis Slay, who served four terms, and Lyda Krewson, who served one term — failed to direct enough development dollars to North St. Louis, which is heavily black. Tyus said she views Krewson's term as Slay's fifth term.
Regarding Jones, who is black, Tyus said "maybe this is Francis Slay's sixth term because I don't see anything happening in North St. Louis except promises" so far.
Jones administration officials said the mayor is committed to energizing the North Side through investments in infrastructure, affordable housing, support for small businesses and more.
Oldenburg said in a Friday debate that he would support dedicating some of the city's second year of ARPA money — $249 million expected this spring — to "disinvested areas."
He said he thinks Jones and Reed agree on the need to use some of that money for economic development and neighborhood revitalization in those areas.
Alderman Jesse Todd, 18th District, was the only no.
Originally published 8:15 p.m. Friday, February 25.