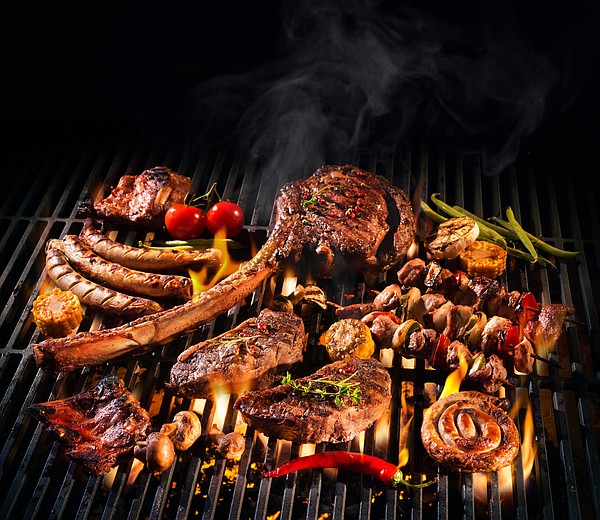 Texarkana Junior League for "Meat Up", raising funds with a barbecue contest
TEXARKANA — The Twin City Meat Up is coming, and local grills are going to find out who's standing above in support of Junior League Texarkana.
With multiple categories, from ribs and chicken to brisket and even pinto beans, there's a tasty path for barbecue competitors with many flavors. And that's just one of several events scheduled for April 23.
—–
DON'T SEE THE SURVEY QUESTION? Read the story at www.texarkanagazette.com/news/polls
—–
"We wanted to create a new event to help with Junior League fundraising this year," said Junior League Board Chair Jade Harris. "We've lost our main fundraiser, Mistletoe Market, for the past two years, so we wanted something else on the calendar to make up for it. It's something different for us, and we wanted to do something with it. thing for the whole family and a good event for the spring season we are entering."
Twin City Meat Up will not only feature a barbecue championship with several different categories, but will feature several other events, such as a car show.
"Five dollars gets you into the event," Harris said. "You can walk around, see the sights, have a good time. There's an extra charge for those who want to participate in the barbecue tasting. For those who want to participate in the contest, for the barbecues, it's $30 per category For those who want to bring a shiny car to the auto show, it's $25 per vehicle.
There's plenty of room for a range of teams in the barbecue contest and the competition is wide open. Similarly, the parking area can accommodate 100 vehicles.
"For those who asked, we're bringing back the mistletoe market this year," Harris said. "Stay tuned for more announcements. In the meantime, we've been working out other fundraising events, such as the Twin City Meat Up. We'll see how each performs and how it fits into this that we are in the Junior League. After that, those who have done the best will come back too."
The Junior League of Texarkana raises funds for various community efforts.
"Proceeds from our events go to support community projects like Clothes for the Cause, which raise money to buy shoes and clothes for needy students in the area," Harris said. "Also, Packs for a Purpose, which raises money for school supplies for students. We also partner with local food banks and other efforts throughout the year."
(Twin City Meat Up takes place Saturday, April 23. Tasting takes place between noon and 2 p.m. For more information on contest entry, contact Mandy Kater at the Junior League Texarkana office at 870-772-9948 or [email protected] Visit their website at www.jltexarkana.org.)