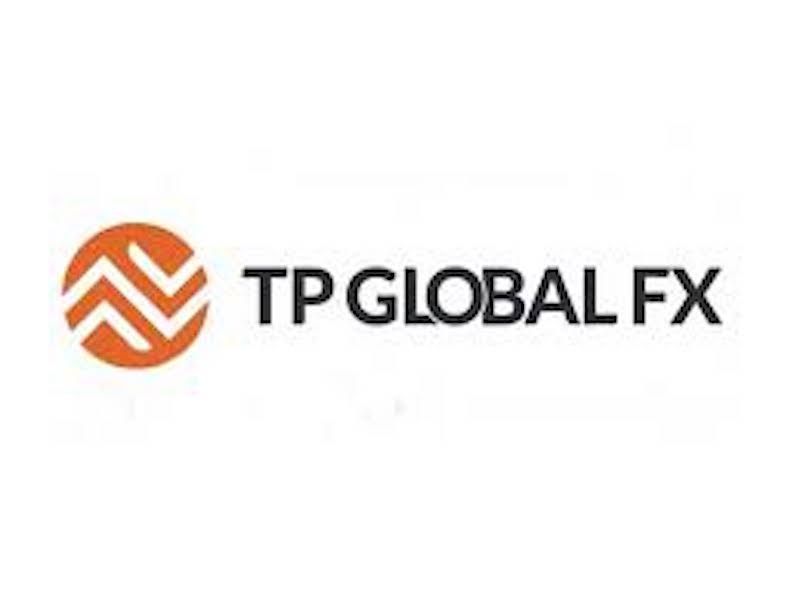 TP Global FX equips young people with Forex trading skills
Ugo Aliogo

TP Global FX said it is ready to equip young Nigerians with the right forex trading skills and knowledge to enable them gain financial freedom and help the economy grow.
The company, which organized a 2-day summit to educate young Nigerians on exportable skills such as Forex, noted that such knowledge can also lead to gainful employment and boost entrepreneurship in the country.
TP Global FX Country Manager Chuks Obiri said their mission is to empower young people with skills that would help them earn a lot more because when they do, they can bring in money to help the economy .
According to him, "We want to contribute our own quota to help the economy by educating them with exportable skills. We are not asking them to bring too much money, we want to educate them on the skills they can export, which that will benefit them and grow the economy.
"Some people have that money but don't know what to do with it, hence our mission to educate them on how to use their money well, with experienced people available to train them. They can earn so much not with their capital but with the right skills like Davido, Wizkid export their skills outside the country and they get paid. We don't need too much money, all we need is our young people to come so we can teach them the right skills so we can export them.
Obiri, while educating the youths, stressed that there is a need for every youth to acquire an exportable skill set which is the solution to the uncertain economy.
He further explained that the fall of the naira against the US dollar affects everyone, adding that every Nigerian must be empowered, trained, educated, "and have the right mindset and also embrace these solutions that we are bringing to a better Nigeria."
The Country Director revealed that supply and demand, government policies, lack of investor confidence, insecurity, government borrowing for personal expenses and importing are the factors responsible for the decline of the naira.
He, however, blames Nigerian politicians for the scarcity of dollars: "Politicians are indirectly responsible for the scarcity of dollars in Nigeria because they have kept those dollars for a long time and are now taking them out to give to delegates. The hoarding of these dollars is the reason it continues to soar. We want to contribute to our quota by first increasing the earning capacity of Nigerians because if an average Nigerian earns about $2,000 or about $1.2 million, then imagine what he can do with that amount," said he declared.
Speaking earlier, TP Global FX CEO, Nitish Sharma said, "Our ultimate mission is that any trader who is associated with us always earns from their investments by trading themselves using our various educational services and monitoring with a vision of striving to provide the best trading conditions to our clients using cutting edge AI/ML based trading experience.
He remarked that the organization is determined to show people how to earn in foreign currency by educating them more about the financial market and how they can run while earning.
Commenting on his interest in coming to Nigeria, Sharma said he has a lot of investors here and it has been a wonderful time here, revealing that the most important factor that will play into the Naira dollar will be the election of the next year.
Speaking on investor confidence, he said: "Investor confidence is going to be determined by the government's fiscal policies, 'so let's wait until after the election because nobody wants to lose their money.'
He said that with about 250 million people in Nigeria among the young people, their product will sell because Nigeria is a huge market.
Also speaking, Regional Marketing Manager Vignesh Sundar said on his part that they want Nigerians to know that they have the power to improve their own lives, not just train them, "we are here for their show the resources to improve their lives financially as well as their families as well"
He said the challenges so far are that everyone is positive but they are unaware of the resources they have to reach the next levels.
"It hurts me that young people are positive but are not aware of the resources they have. I'm here because I'm so passionate about getting people better with the right resources. I'm here to show them the resources we have to help them take it to the next level," he said.
For the protection and confidence of investors, he said: "No one can read the future, but what we can do is control your future. We're here to show that people can come and go, but your future is in your hands. We show them that no matter who comes to destroy your life, whether for better or for worse, you always make sure you have control of your life. My storytelling is about people taking power, making money on their own so they can control their storytelling.
One of the participants, Modebola Ajibodu, said she was here to learn from the TP World Summit, noting that as a professional, the training would provide an opportunity to create alternative sources of income legally.
She added, "The dollar has given the Naira a substantial nature currently, so I am here to learn more so that I can see how I can maximize what little I have and be able to otherwise meet the standard of the dollar, but at least have the right to fight like anyone else who has a better currency.