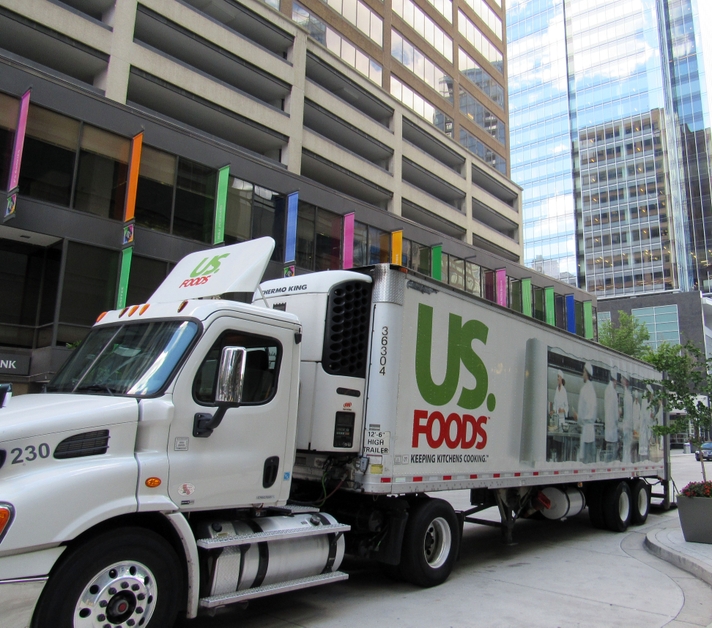 US Foods (USFD) stock: first quarter 2022 results overview
What is US Foods?
U.S. Foods Holding Corp. (USFD) is a foodservice distributor serving independent and chain restaurants, hospitals, hospitality entities, government institutions and educational institutions. Their services include point-of-sale services, ordering, menu profitability, web design, management and staffing, farm reporting, and expert advice.
US Foods (USFD) First Quarter 2022 Earnings Forecast
US Foods releases earnings on May 12, 2022, ahead of the open, and the current consensus is around $0.31. The current quarter earnings estimate is up more than 158% from the earnings report a year ago, which was $0.12. Three of the last four quarterly earnings reports have been beaten, with the USFD reporting earnings higher than originally estimated.
To trade US Foods stock options or to buy stocks, open an account at tasteworks
How has US Foods performed?
Technically speaking, US Foods is currently trading at $36.82, or 14.71% from its record high price of $43.10, which was released on September 12, 2019. Since late April 2021, USFD has been trading in a range between about $30 and $40. . The USFD has not posted a new low since December 2021 and has not posted a new high since February 2022.
Over the past five years, USFD sales have remained relatively constant at between $20 billion and $30 billion, with sales increasing from $22 billion to $29 billion in 2020 and 2021, respectively. Financial reports show that USFD sales have not been immune to the Covid-19 pandemic, but have fared better than other industries. One can understand their consistency because even in the event of a pandemic, people have to eat.
US Foods does not derive a significant net income from its sales. Last year, USFD brought in about $29.4 billion in sales with net income of about $164 million. We can make sense of this sales to net profit ratio by understanding that most of the operating activities that USFD is involved in are buying goods that have a lot of intrinsic value (food items) and then distributing them with a profit margin. narrow to remain competitive. . In addition to this, they have to employ and manage many employees to facilitate and supervise the transport of food products to their customers.
Key points to remember:
US Foods sales have remained consistent over the past five-year period, including the Covid-19 pandemic.
US Foods operates with a narrow profit margin due to the nature of the products it distributes and the services it provides.
Thoughts on the upcoming profits of US Foods
The last three months of price action, in the trading range around $30-$40, have been choppy. US Foods is likely to be influenced by the global commodity market. If there are problems with the production of the goods that USFD purchases and then distributes, this will be felt in all USFD operations. If food production costs increase, these costs will be passed on to customers who purchase their products, which will likely result in less purchases from USFD customers. The cost of food for the end consumer has increased in 2022 in the United States.
The near-term outlook for the global commodities market remains uncertain. This information is incorporated into analysts' estimates for next week's USFD earnings. Estimates for next week's earnings reports are conservative. If we see an earnings report that roughly matches the estimates, the price is likely to stay within its range. If we see a beating in earnings, it is possible that we will see price action testing all-time highs or, conversely, testing recent lows to confirm the price range.
tastyworks, Inc. and tastytrade, Inc. are separate but affiliated companies.